Why Zoom?

You can see us, and we can see you.

We became Ottawa's most popular music class by being GREAT with kids. By using video conferencing software like Zoom, we can interact directly with your child, encouraging their participation in real time. Our Zoom classes are limited in size so we can interact directly with every child, just like we would in a physical class.

On your end, you can opt to see the entire class, or just the instructor – which feels like your own private Monkey Rock Music show!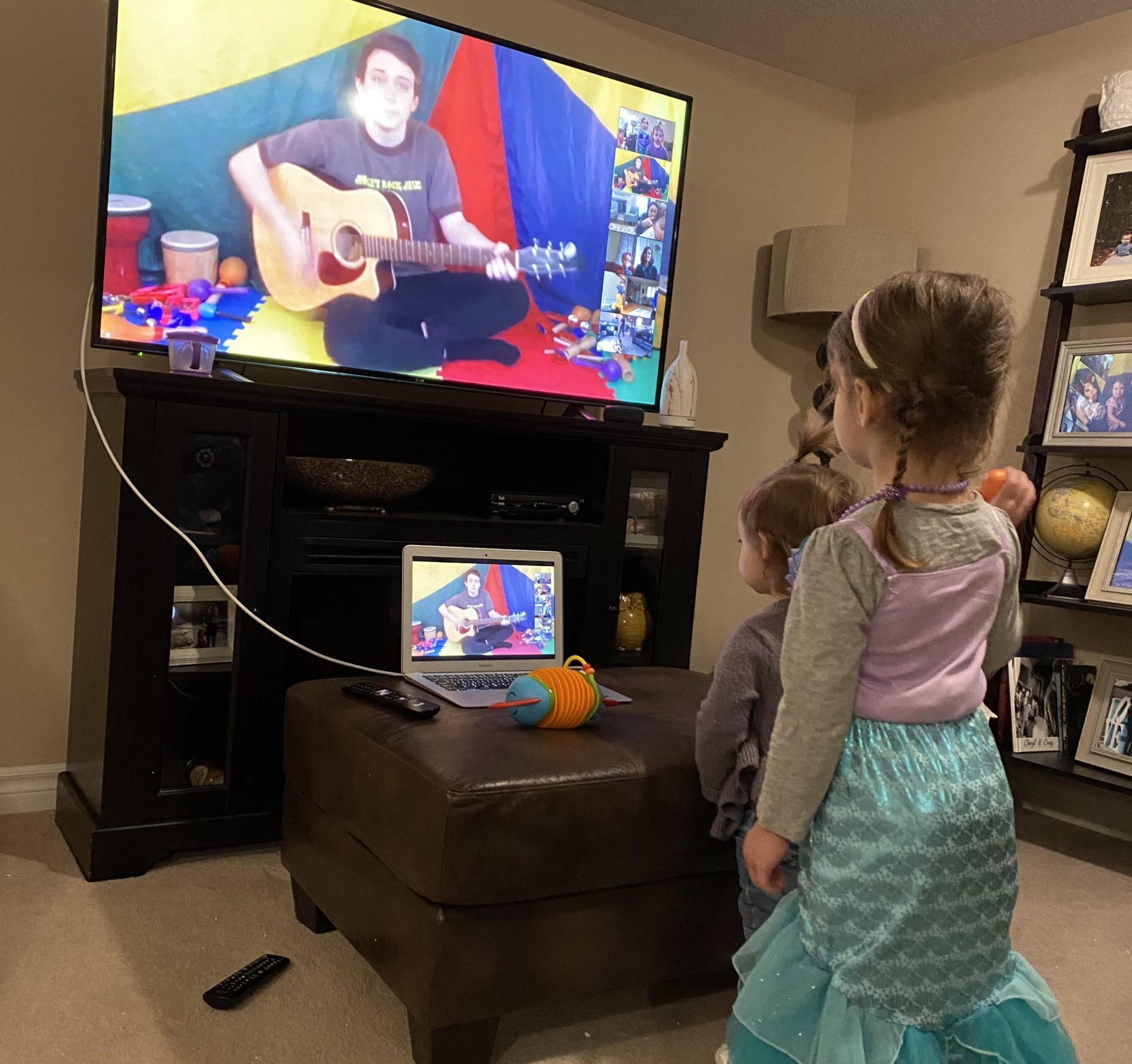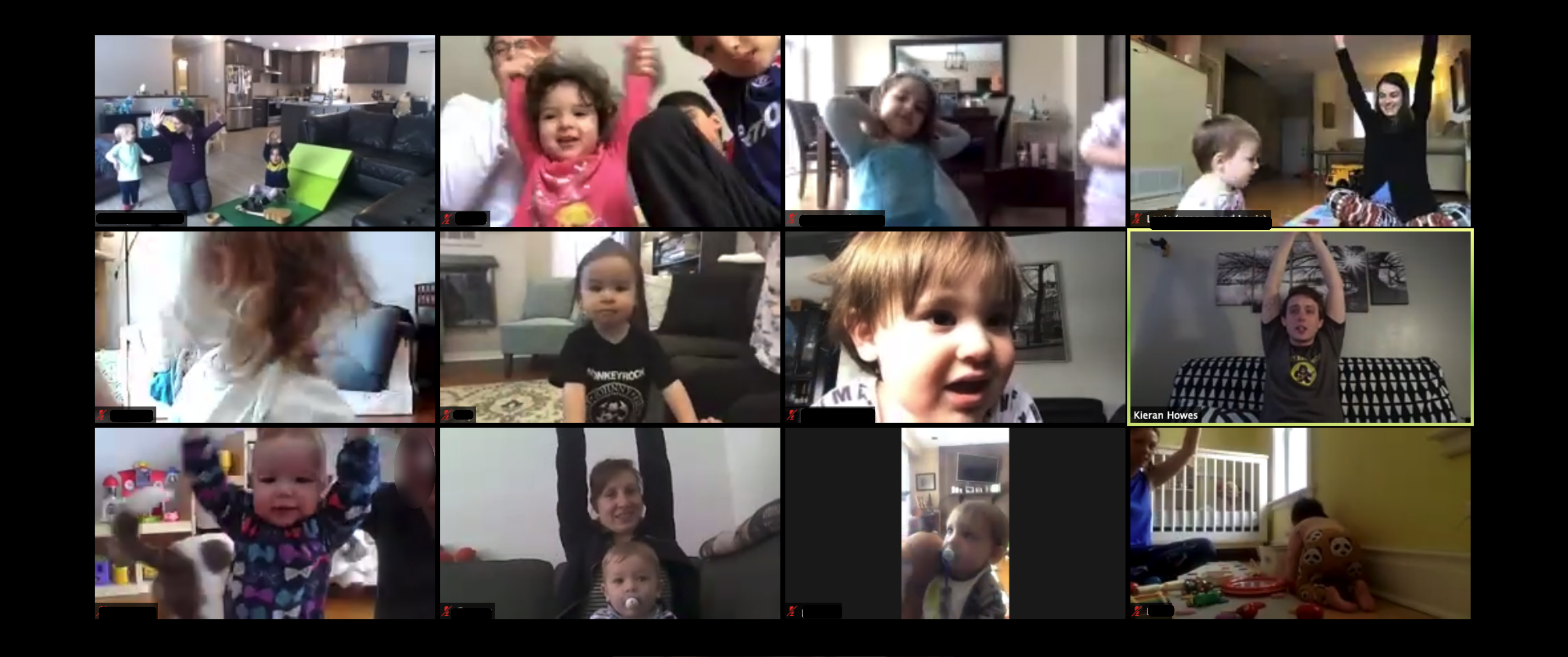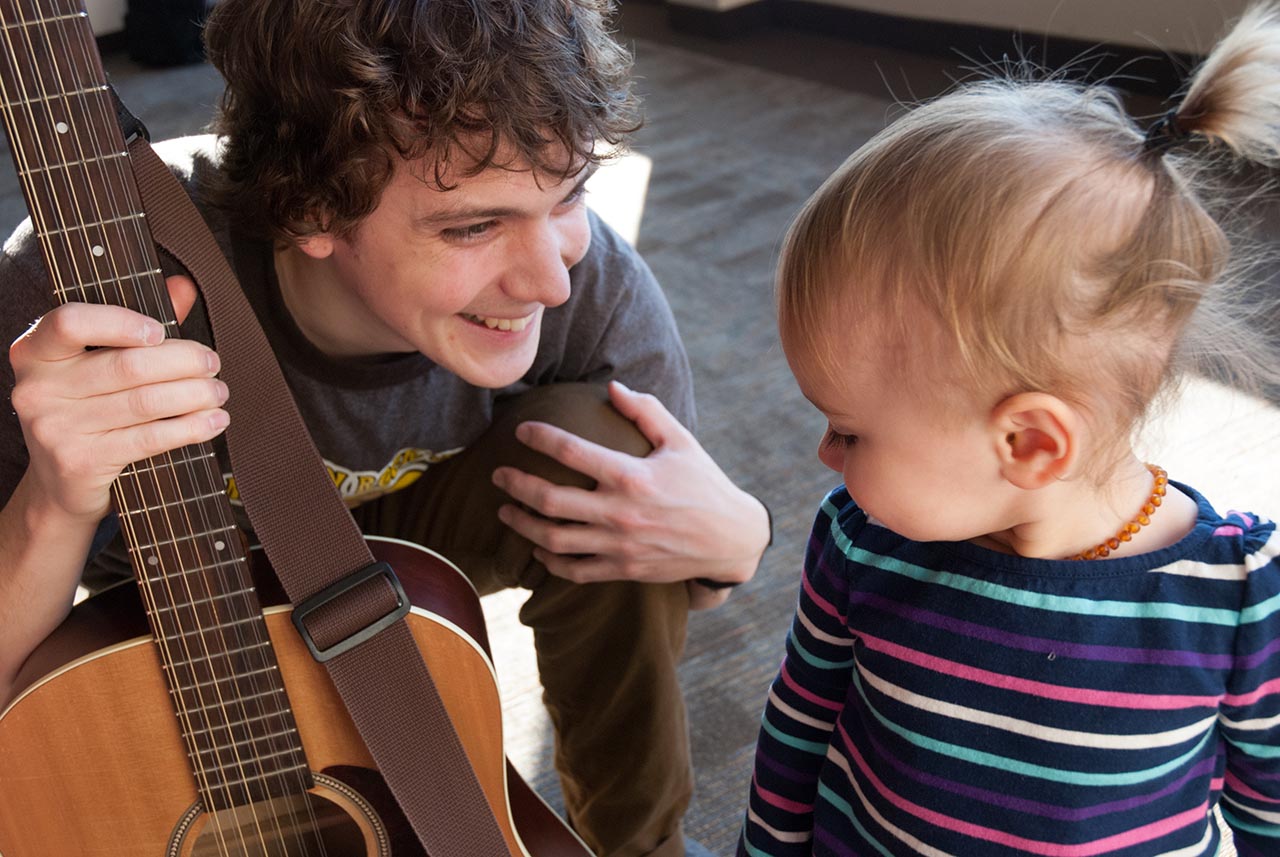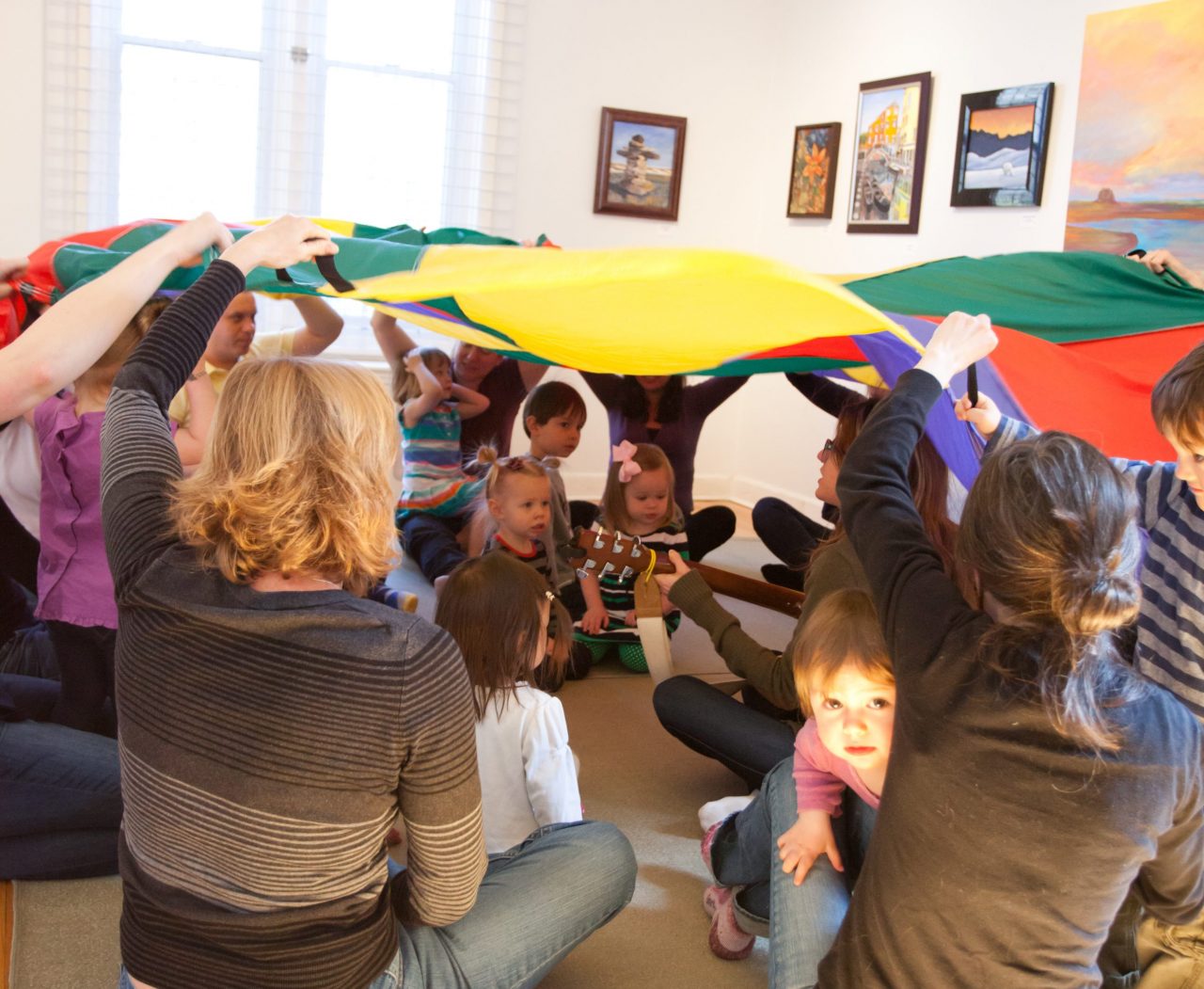 Drop-Ins

Try it for FREE – your first trial class is on us!

Not sure if Monky Rock Music is right for you and your child? Sign up for a one-time drop-in class – the first one is free.

Want to make sure you have a spot in the session? Then go ahead and enrol, knowing you can take advantage of our First Class Guarantee.
Online Sessions

It's easy – choose by time, day, or instructor.

We offer one session per month; depending on the month, sessions are four or five weeks long with one class per week. When enrolling in the remainder of a session, the fee is $9 per class plus HST. If you enrol mid-session, the price will be pro-rated automatically so you only pay for the classes you take. You only need to enrol one child – siblings are welcome to rock out as well for free!

Miss a class? No problem – you can make it up within the same month at no charge.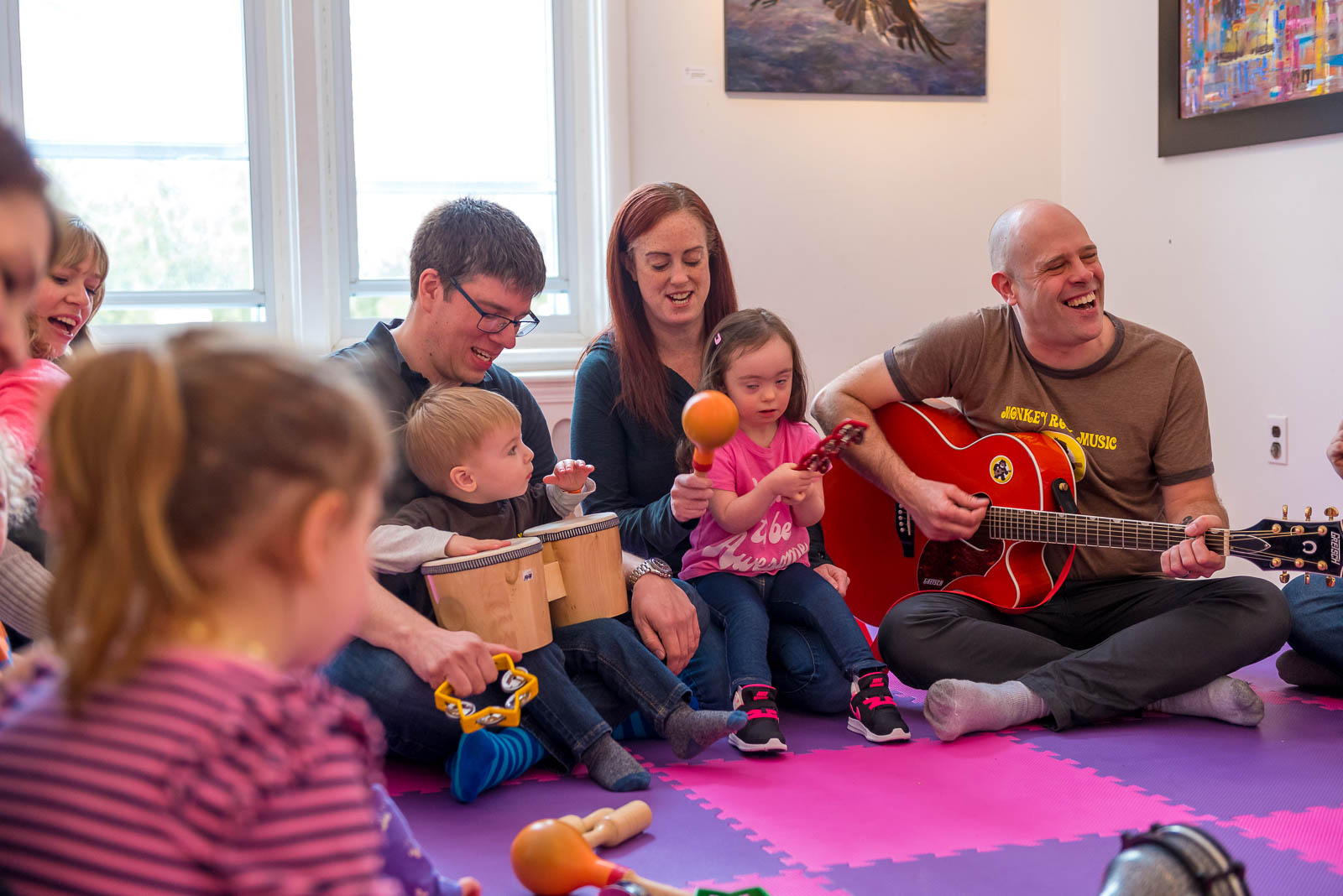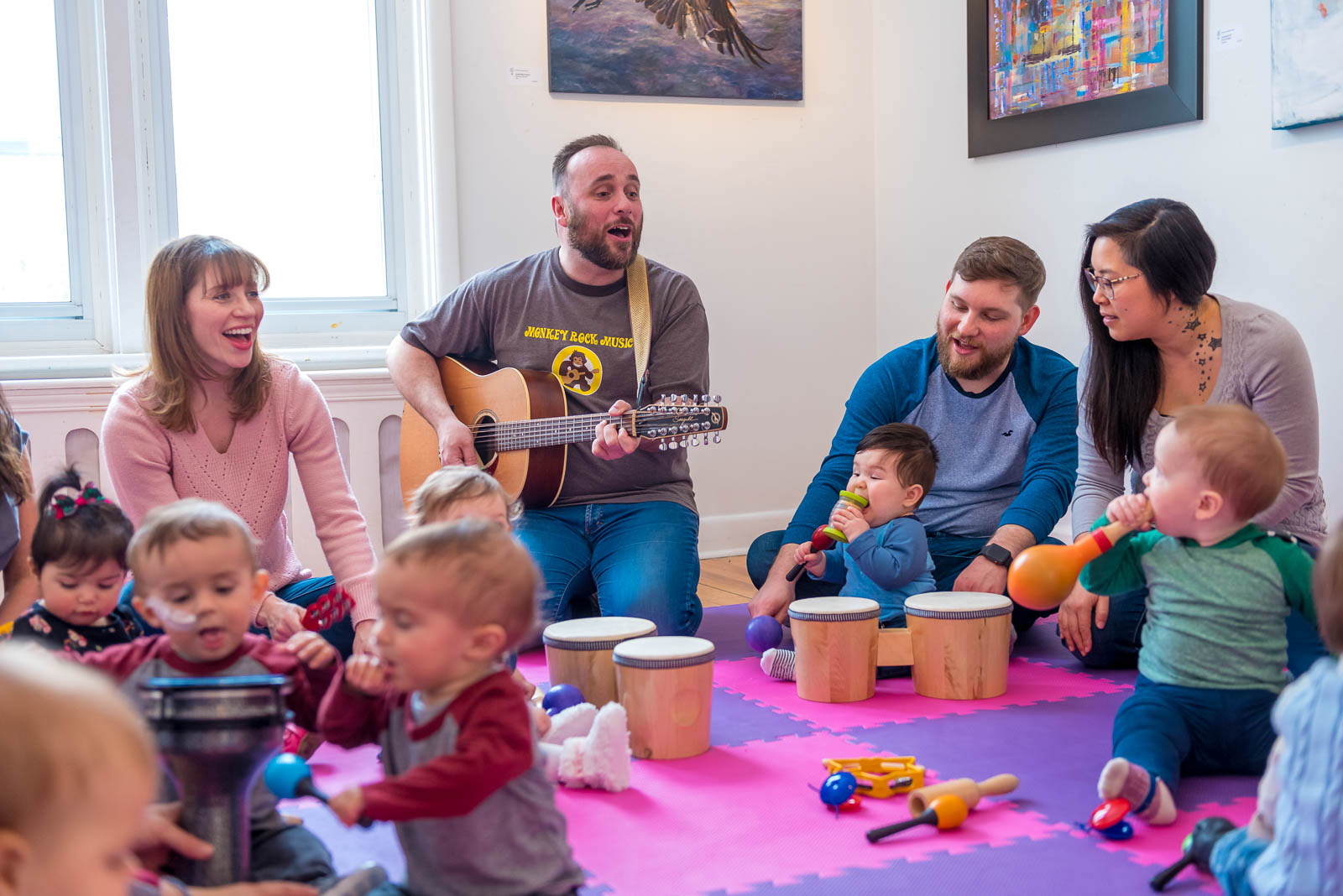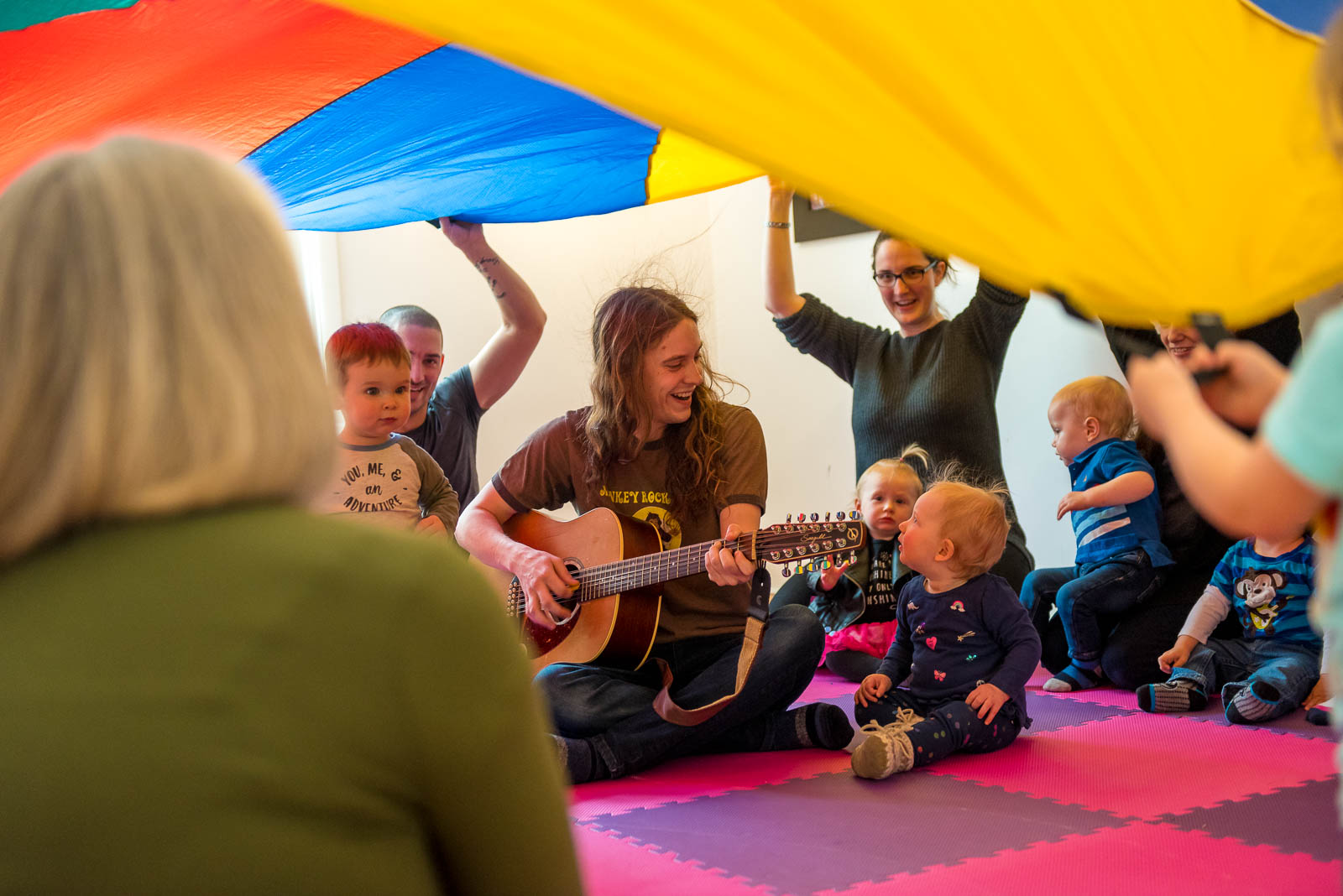 Request Private Class

Prefer to rock out with just your friends? Try our private lessons.

Bring the rock to your own Zoom meeting, on your schedule! We can arrange to let you host weekly classes for just you and your friends. You can even hang out and chat afterwards – no time limit.

Rock the best virtual playdate in town!