Gift Cards

Give the gift of music.

Monkey Rock Music gift cards can be bought in amounts covering one, two, or three months of our online Zoom classes – or in any amount you'd like to give!

Gift cards can be redeemed one month at a time, and any outstanding balance is kept on the recipient's account for later use. Gift cards never expire.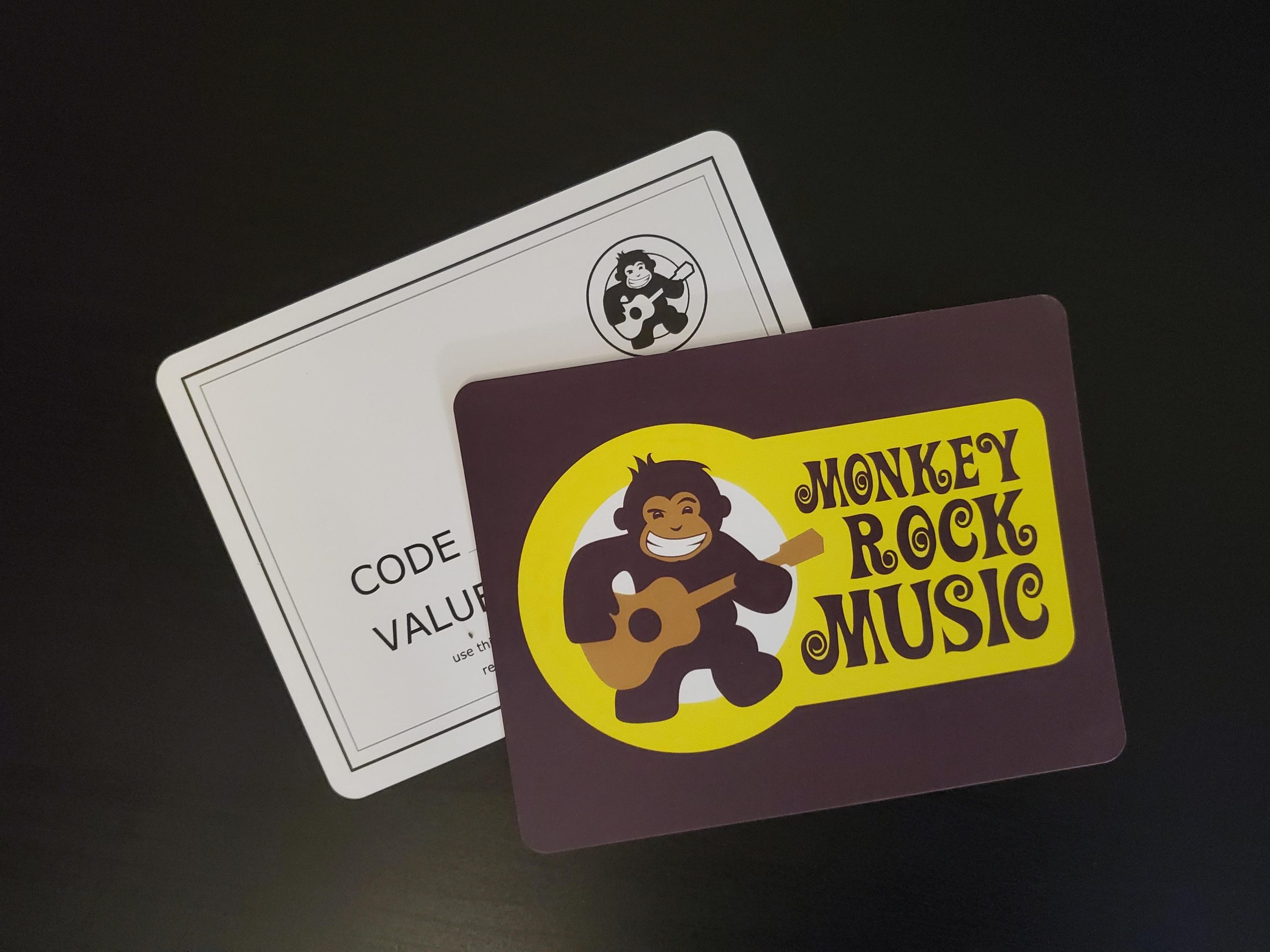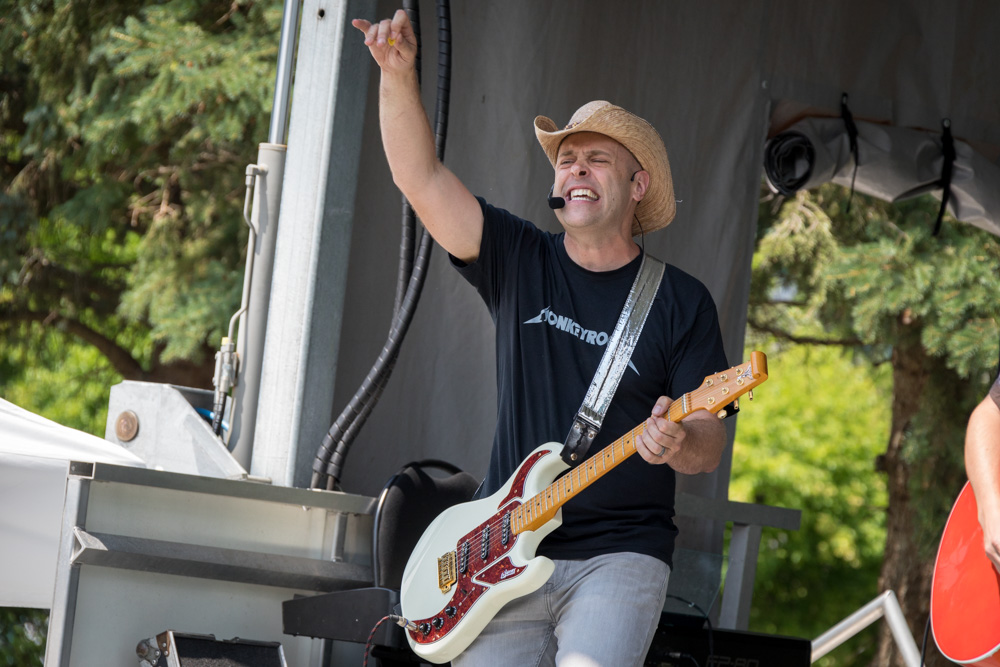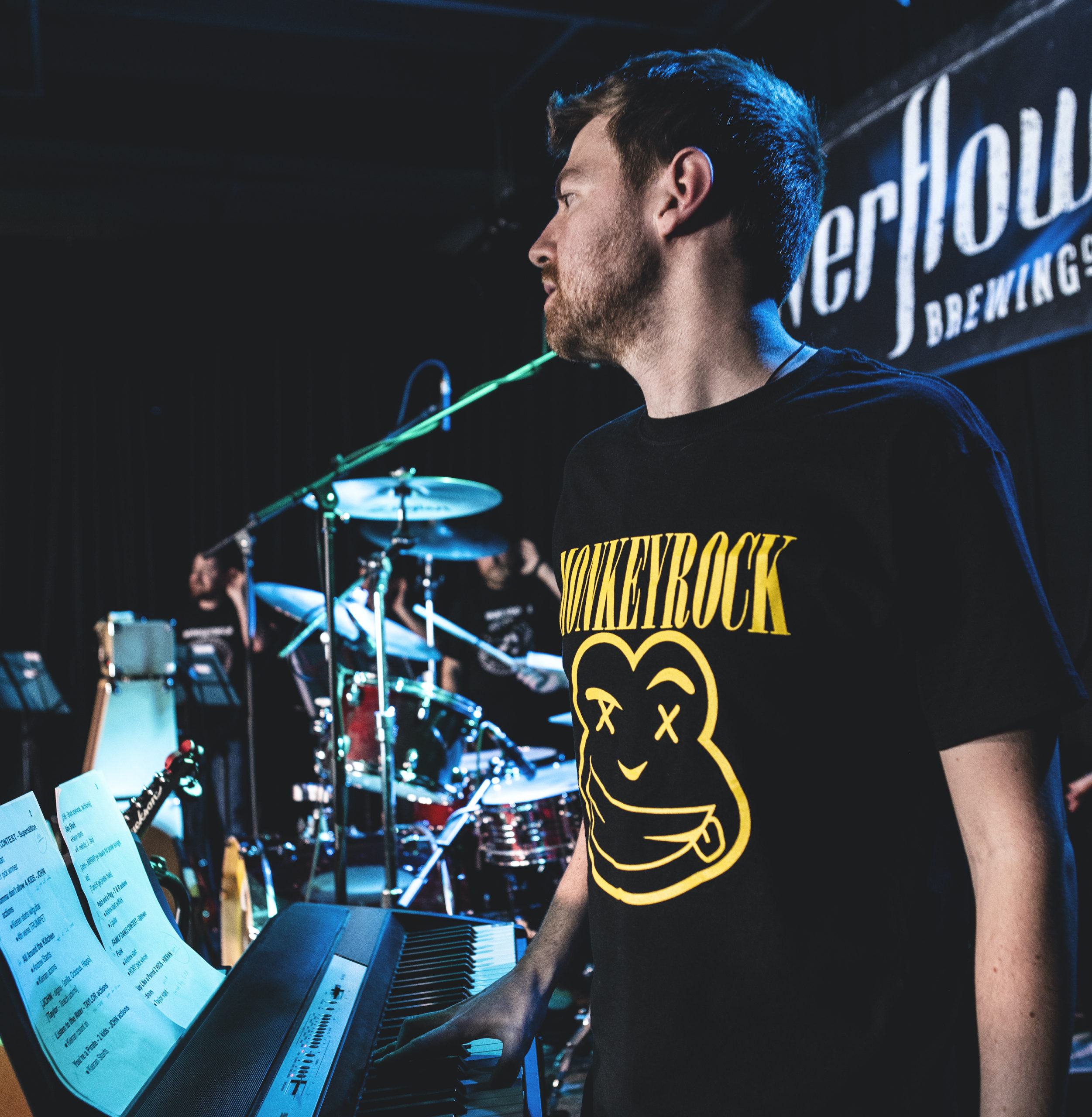 Merch

Show your love with a cool Monkey Rock Music shirt!

You can dress just like your favourite Monkey Rocker! Whether a traditional logo shirt or one of our awesome band tribute shirts, you'll be the coolest kid at your daycare. Also available in onesies and adult sizes.

While you're at it, grab some stickers, magnets, or a real physical CD to play in the car.