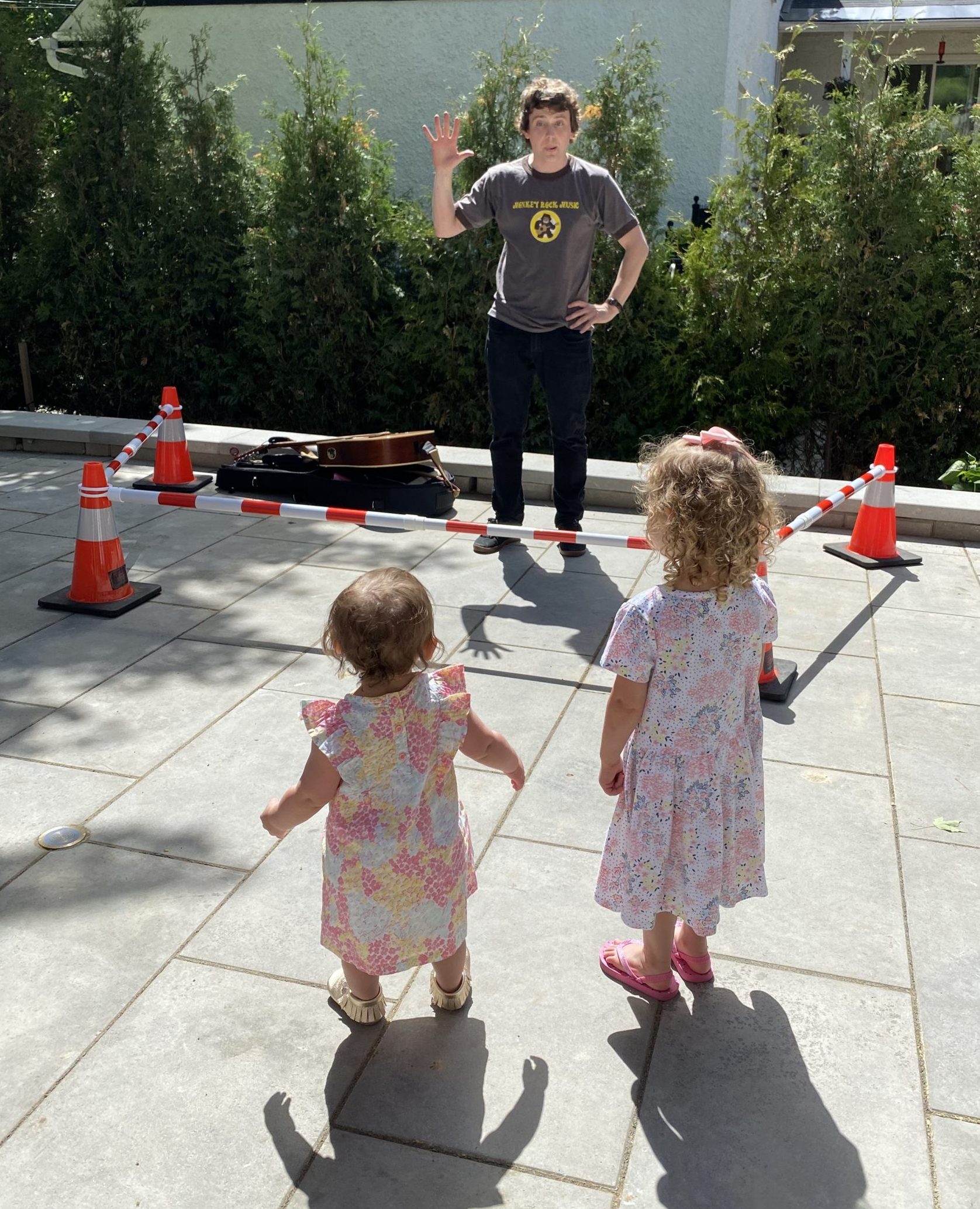 COVID-19 UPDATE

We are now offering Stage 3 compliant outdoor parties!

We're excited to announce that we can come rock your child's birthday in person. We will be taking careful precautions to keep your family and our staff safe:
Markers to help little monkeys with social distancing
No shared instruments
A physical transparent barrier between your guests and our performer
Refined program with lots of participation, but that discourages close interaction
As the party is weather dependant, you'll be able to cancel last minute with no financial penalty
The new program is 30 minutes long and starts at $129 plus HST for parties in Ottawa. Contact us for other locations.
The really big news is: You can use your credits on account from the cancelled Spring Session to pay for you party!
So why not book a party for you and your friends today?
Overview

Do you want to make your child's birthday rock?

The entertainment at your child's party can be hassle free! Your preferred instructor will bring along their guitar, a big bag of musical instruments and the rainbow parachute to play with!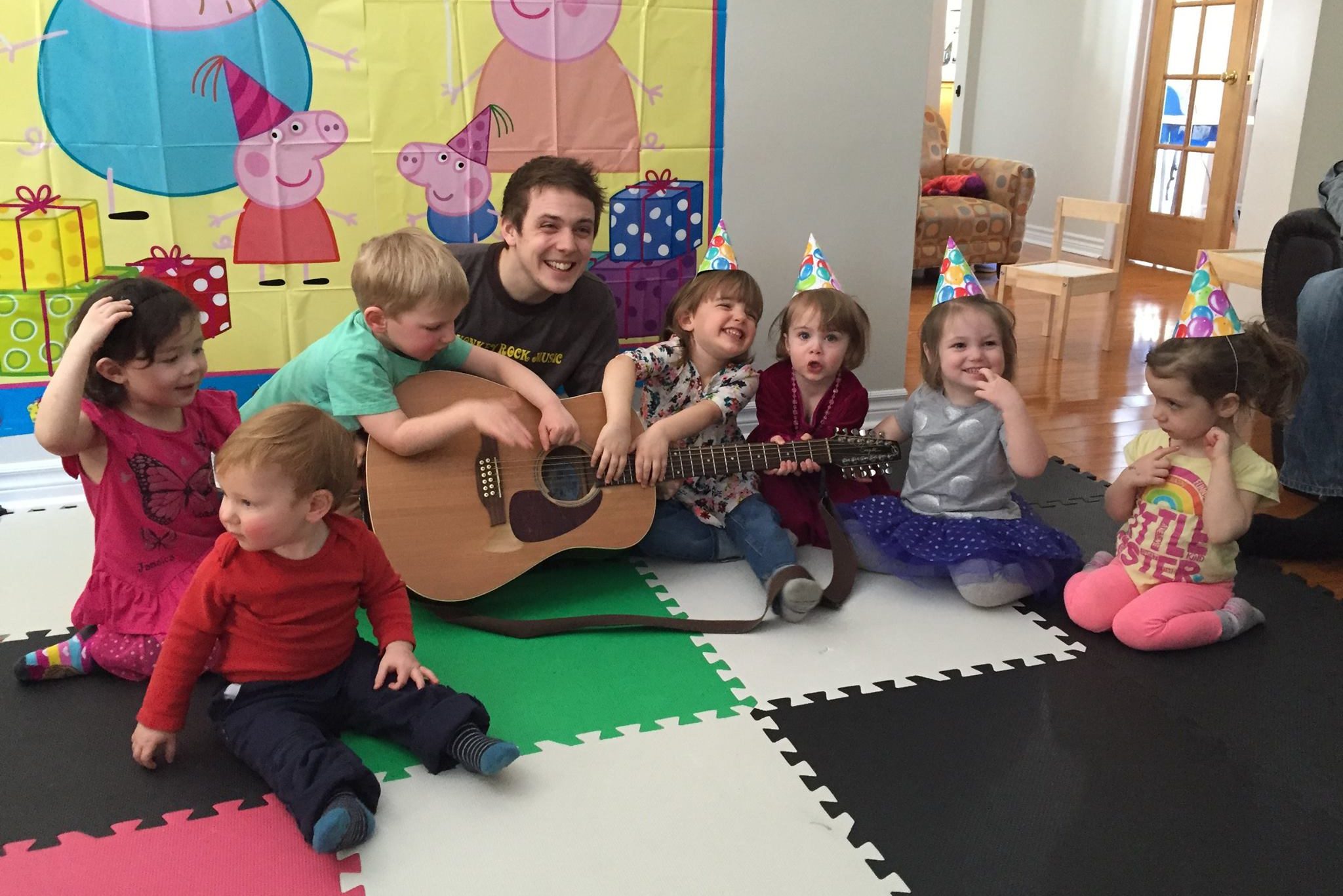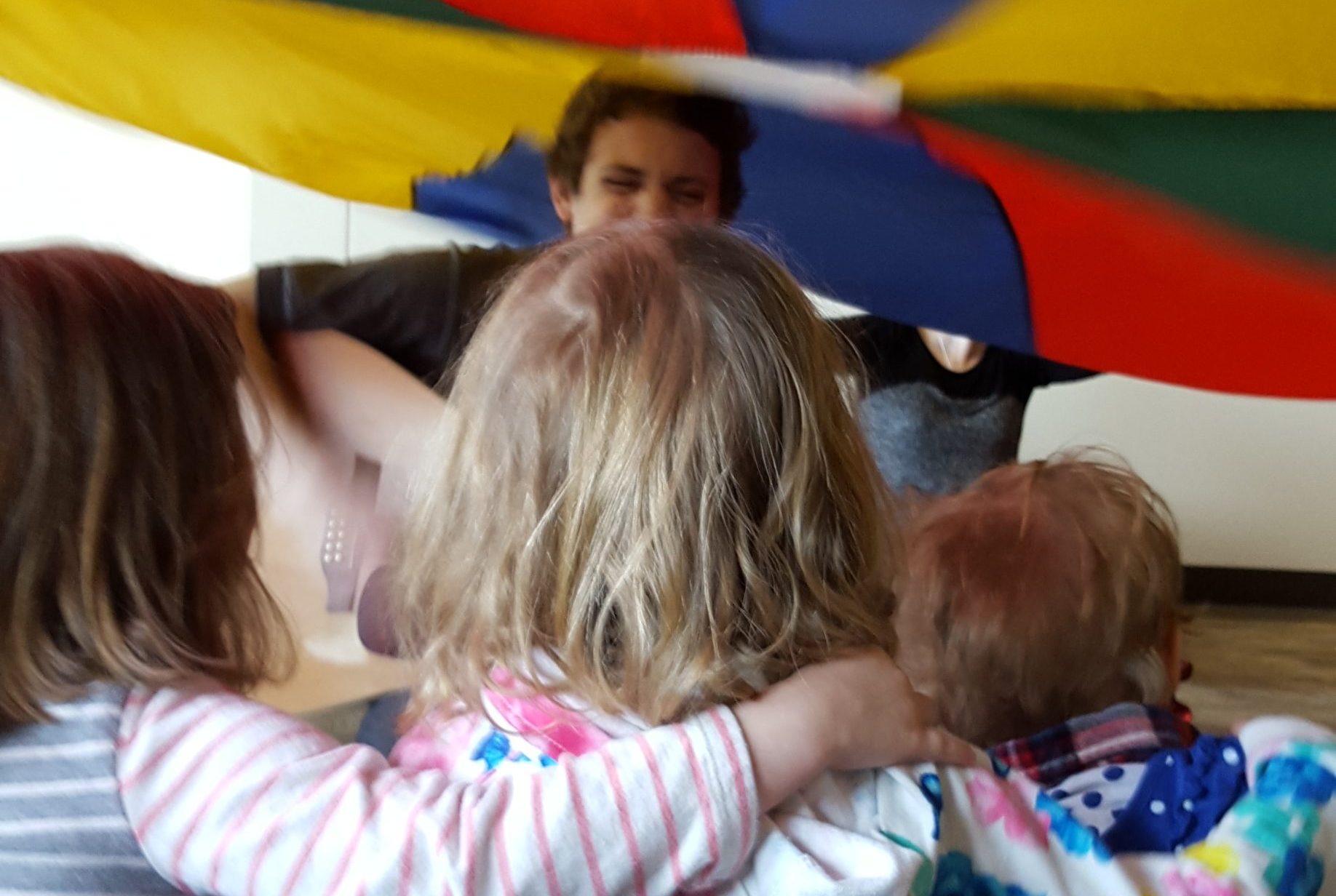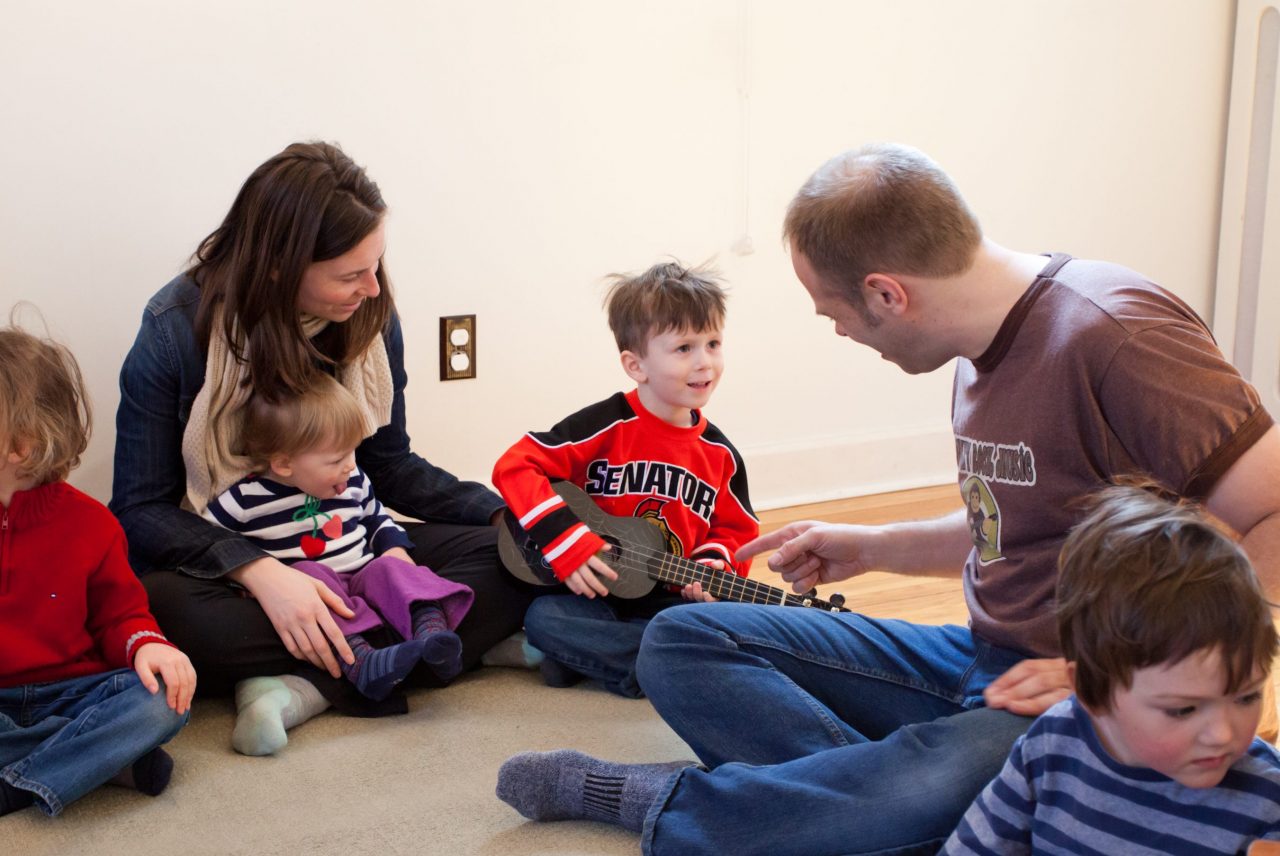 Details

So, what happens at the party?

Besides all the rock and roll you can handle? We start by learning all the kids names and then work them into our 'theme song', which we all sing together. After a hand warm-up song, we sing a few standards that all the kids will know, then teach them a few new songs. We have a collection of instruments from around the world, and we'll bring one to the party for everyone to take a look at and try. We usually do a few standing-up, moving-around songs, and then finish with a bunch of kids percussion instruments.
How long is the show?
Each show is 45 minutes long.
Can we request songs?
Definitely! Let us know your little one's favourite and we'll do our best to include it (no Stairway or Freebird, please).
Anything else included?
There will be a special present for the birthday child – you can choose between a Monkey Rock Music CD or t-shirt for your child.
Pricing

Great value for a unique experience!

Choose a location below to get details on pricing:
Pricing
A Monkey Rock Music Party starts at only $159! Note location and number of guests may increase the fee.
Please fill out our booking form to receive an accurate quote.
Saturdays
Sundays
Instructors are busy with classes in the morning. Afternoon time slots available:
Full day availability:

10:30am
12:00pm
1:30pm
3:00pm
* Weekday afternoons are also a possibility, please email info@monkeyrockmusic.com for weekday availability.
Unfortunately we are not currently offering birthday parties in the Montreal area. This may change as of January 2019.
REQUEST BIRTHDAY PARTY

Start your booking today